Reason #7 To Journal: Build Your PRAYER Life
28 October 2009
8 Comments
Prayer is the most powerful tool God has given to us!
"but we will give ourselves continually to prayer and to the ministry of the word." (Acts 6:4)
How's your prayer life? Are you too busy not to pray?
If prayer truly is the most powerful tool God has given us, then why do most people pray so little. I think it comes down to habits and a fast pace of life. Most people are too busy too pray. Others have never learned how to pray.
Prayer is a habit like journaling. If you journal regularly and include prayer as a routine part of that, you will pray and get better at it. I guarantee it. When you learn to apply the 4 keys to hearing God's voice discussed later, your prayer time will become much richer.
That's because you will be having intimate conversations, rather than monologues, with the Creator of the universe. You will come to know what it really means to abide in Him.
A few years ago I heard a frightening statistic that pastors in America spend an average of only three minutes each day praying. Yet, leaders must lead by example. Teaching about prayer is not the same as praying. Prayer doesn't happen on the run.
I've seen first hand how difficult it is to get pastors from different congregations to pray together on a regular basis. Most pastors are too busy doing the ministry themselves instead of equipping the saints to do it.
During the 40 days of Lent in 2006, Pastor Randy Orndorff invited his congregation at the Culpeper United Methodist Church to participate in a seven week small group study titled "Too Busy Not To Pray." I think about 100 people chose to participate. Virginia Morton, one of our Pray Culpeper team leaders, was one of them. The resulting spiritual growth and big answers to prayers have been very encouraging.
My connection to Virginia Morton and Pastor Randy led me to order the book and audio CD's by Bill Hybels titled "Too Busy Not To Pray" in September 2006. I found Pastor Hybels' teaching about prayer in his book to be fantastic.
As a result of reading and listening to Bill Hybels' book, I wrote a series of daily devotional messages in a series titled "Too Busy Not To Pray" during October 2-18, 2006. In my message on October 3, I shared the following excerpts from Bill's book:
"Prayer is an unnatural activity. It is an assault on human autonomy – an indictment of independent living. To people in the fast lane determined to make it on their own, prayer is an embarrassing interruption. Prayer is alien to our proud human nature. And yet somewhere, some place probably all of us reach the point where we fall on our knees, fix our attention on God, and pray.
Why are we drawn to prayer? 1) We pray because we understand that the most intimate communion with God comes only through prayer. 2) Prayer also helps us feel surrounded by God's presence. As we grow in prayer, God reveals more of Himself, breathing more of His life into our spirits. Through prayer, God gives His peace that passes all understanding.
People are drawn to prayer because they know that God's power flows primarily to people who pray. God's power can change circumstances and relationships. It can help us face life's daily struggles. It can heal psychological and physical problems, remove marriage obstructions, meet financial needs. In fact it can handle any kind of difficulty, dilemma, or discouragement.
The greatest fulfillment (thrill) in praying is the qualitative difference in your relationship with God. Through prayer, you can carry on substantial soul-searching conversations with God every day."
On the morning of February 5, 2008 while "doing the dew," the Holy Spirit led me to
listen again to the audiobook "Too Busy Not To Pray." While doing that, I posted former
devotionals related to this topic into my blog for Your Daily Blessing. Here are some of
my favorite life lessons from those:
When man works, man works, but when man prays, God works!
Prayer is the key to unlocking God's prevailing power in your life!
Our God is a giving God, a blessing God, a loving God!
God is capable of handling any problem we can bring Him. He is waiting for us to
recognize His power and to ask Him.
God invites us to come into His presence!
The point of prayer is not to get what you want, but rather to receive what you need!
Without a carefully structured plan, we're all likely to become imbalanced.
Faith comes from looking at God, not the mountain!
When the request is right, the timing is right, and you are right, God says "Go!"
The most common cause of unanswered prayer is prayerlessness.
For you to pray at all times is the will of God, not just a good idea!
The value of a contemplative life is character transformation.
Listening to God is like listening to anyone – before you can hear Him, you must be
ready to listen!
Strength comes from solitude.
The Holy Spirt never contradicts the Word of God!
Prayer is a way to maintain constant communion with God.
Blessings to journal to build a strong prayer life!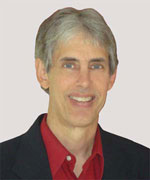 Joseph
Joseph Peck, M.D.
The Time Doctor
Empowering Dreams
Author, I Was Busy, Now I'm Not
www.empower2000.com
Connect – BE Blessed To Be A Blessing
LinkedIn: http://linkedin.com/in/thejournalguy
Facebook: http://facebook.com/thejournalguy
Twitter: http://twitter.com/thejournalguy

SHARE YOUR VICTORIES below!
It is easy, fun, and will inspire others.
There is tremendous power in a testimony. "And they overcame him (the devil) by the blood of the Lamb and by the word of their testimony." – Revelations 12:11
Caring/Sharing
Poem by Hugh Traulsen
If you dare to care, then share!
If you share, pay heed!!
God will reward every good deed!!!