Reason #6 To Journal: REST, REFLECTION, AND REVELATION – The Tricord Of LEVERAGE
27 October 2009
No Comment
REST!!! It's not just a good idea; it's a command from Jesus.
"Come to Me, all you who labor and are heavy laden, and I will give you rest." (Matthew 11:28)
If your life was compared to a train, how fast would you say that train is going?
On a scale of 1-10, how would you rate the level of stress in your life?
On a scale of 1-10, how would you rate your energy level?
Journaling helps you slow down your RPM's – that's a guarantee. That leads to REST, which in turn allows REFLECTION. Reflection leads to character transformation and a contemplative life. For those born again of the Spirit of God, that leads to REVELATION from God. Together rest, reflection and revelation, form the tri-cord of LEVERAGE. And leverage equals speed. It's being able to get a lot more done with much less effort for God's sake.
Most people in America live unexamined lives. Their pace of life is so fast that they don't have time to catch or notice the blessings that God drops down from heaven every day. They fail to appreciate the precious gift of every day of life and God's precious creation surrounding them.
The Bible emphasizes over and over and over again the importance of having a thankful heart and praising God in all circumstances. God created us as human beings, not as human doings. You who labor and are heavy leaden, STOP working so hard and come to Jesus NOW. He give you the rest you sorely need and deserve. Jesus will also help carry your burden as you become equally yoked to Him. That's power – God's POWER.
Your diamonds are in your backyard. Put another way, God has already provided ALL the resources you need to do what He is asking you to do today. "When the student is ready, the Master (Coach) appears."
On June 19, 2008, while my wife and I were driving 6.5 hours from Culpeper, Virginia to Glenridge, New Jersey, we listened to a CD discussing health and wellness. That CD discussed the importance of anti-oxidants to combat the damaging effects of free radicals. Stress increases free radicals in your body which in turn cause a whole host of medical problems, including atherosclerosis (heart disease, strokes) and cancer. Your body needs rest – every week, nearly every day. Your body also needs regular exercise.
You and I are not the answer to the world's problems. Jesus is! However, in Christ, with Christ, and through Christ, we can collectively change lives and disciple nations. What else matters? What is your role in the Body of Christ?
Blessings to plan plenty of time to Rest, Reflect, and receive Revelations!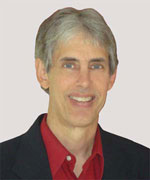 Joseph
Joseph Peck, M.D.
The Time Doctor
Empowering Dreams
Author, I Was Busy, Now I'm Not
www.empower2000.com
Connect – BE Blessed To Be A Blessing
LinkedIn: http://linkedin.com/in/thejournalguy
Facebook: http://facebook.com/thejournalguy
Twitter: http://twitter.com/thejournalguy

SHARE YOUR VICTORIES below!
It is easy, fun, and will inspire others.
There is tremendous power in a testimony. "And they overcame him (the devil) by the blood of the Lamb and by the word of their testimony." – Revelations 12:11
Caring/Sharing
Poem by Hugh Traulsen
If you dare to care, then share!
If you share, pay heed!!
God will reward every good deed!!!