Reason #5 To Journal: Great spiritual HABIT (Discipline)
26 October 2009
One Comment
The secret of your future is hidden in your daily routine!
Now when Daniel knew that the writing was signed, he went home. And in his upper room, with his windows open toward Jerusalem, he knelt down on his knees three times that day, and prayed and gave thanks before his God, as was his custom since early days. (Daniel 6:10)
What ONE new habit can you start to break through?
Journaling is a great spiritual habit. Spiritual Journaling will transform your life!
Of all the books I have ever read in my life, "The Greatest Salesman in the World" by Og Mandino has had the most profound impact on me and my destiny, except for the Bible.
This book tells a fictitious story that takes place around the time of Jesus. The greatest salesman in the world has retired and before he dies he knows he will be given a sign letting him know who he is to give the Ten Scrolls to. And lo and behold, through an extraordinary sequence of circumstances, he passes along the Ten Scrolls to Paul after his Damascus experience, allowing Paul to become the greatest salesman in history of the world.
God works in mysterious ways. When I read this book between February through November 2000, I didn't just read the book one time. I read each of the Ten Scroll chapters three times a day for thirty days (i.e. 90 times a month). By the time I finished reading the book, I had almost the entire thing memorized.
Chapter 8 (The Scroll Marked 1) of the book begins like this "Today I begin a new life! Today I my old skin which hath too long suffered the bruises of failure and wounds of mediocrity. Today I am born anew and my birthplace is a vineyard where there is fruit for all."
Later this scroll continues, "Good habits are the key to all success. Bad habits are the unlocked door to failure. Thus the first law I will obey which precedeth all others is – I will form good habits and become their slave."
I never forgot that message, never. Later, I heard Dr. Mike Murdock say "Successful people do daily what unsuccessful people do occasionally."
Spiritually journaling is the best habit I have ever had in my life, bar none. And I've had a lot of good habits. I believe it will become yours too if you let it. Journaling helps ensure I pray, read the Bible, examine what it is saying, and SHARE nearly every day.
Blessings to establish spiritual habits that bear much fruit!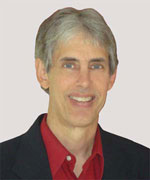 Joseph
Joseph Peck, M.D.
The Time Doctor
Empowering Dreams
Author, I Was Busy, Now I'm Not
www.empower2000.com
Connect – BE Blessed To Be A Blessing
LinkedIn: http://linkedin.com/in/thejournalguy
Facebook: http://facebook.com/thejournalguy
Twitter: http://twitter.com/thejournalguy

SHARE YOUR VICTORIES below!
It is easy, fun, and will inspire others.
There is tremendous power in a testimony. "And they overcame him (the devil) by the blood of the Lamb and by the word of their testimony." – Revelations 12:11
Caring/Sharing
Poem by Hugh Traulsen
If you dare to care, then share!
If you share, pay heed!!
God will reward every good deed!!!