Reason #4 To Journal: Keep Your PRIORITIES In Order
23 October 2009
One Comment
The main thing is to keep the main thing the main thing! – Dal Shealey
Your ears shall hear a word behind you, saying, "This is the way, walk in it," (Isaiah 30:21)
What are your top priorities?
How does this manifest in how you spend your time, money, and energy?
What would those closest to you say are your top priorities?
A fourth reason to journal is it helps keep your priorities in order. Journaling helps keep FIRST THINGS FIRST. Each of us has a jar of life filled with stuff, including big rocks (representing the important things), gravel (representing less important things), sand, and water. But if we don't put the big rocks in first, then either they won't fit in or when they go in they make a big mess.
Let me share a powerful story with you to drive home a very important life lesson.
In the Spring of 1998, I did a presentation called "Managing Your Time and Money" to a small group of Virginia franchise owners. The essence of my talk was "time is money." After listening to me, a very successful Christian businessman recognized I was too busy and caught up with worldly things, so he recommended I read Stephen Covey's book called "First Things First." I did so in the summer of 1998. That book talked about not just fitting in more things in your life, but fitting in the important things first.
After reading the book "First Things First," I realized I was too busy to even have time to read life-changing books like this. I desired to have more balance and focus in my life. I made a commitment to myself to cut back from full-time anesthesia work.
One particular story in Stephen Covey's book has stood out for me over time. Here is my paraphrase of the story as I remember it.
A college professor was teaching a class of students about time management. At the beginning of one class, he set a wide-mouth glass jar on the table. He then set some large rocks on the table and asked the students to write down how many rocks they thought would fit. He then filled the jar with large rocks and asked the students if the jar was full. All the students said "yes."
The professor then put some gravel on the table and then preceded to fill the jar with that until it came to the top of the jar. When he asked the students if the jar was full, this time about half the students said "yes" and half said "no."
He then preceded to take out sand and fill the jar to the brim with that. When he asked the student if the jar was full, once again about half the students said "yes" and half said "no."
The professor and then filled the jar with water. When he asked if the jar was full, nearly all the students said "yes" and the professor agreed.
When the professor asked the students was lesson he was trying to teach them from his demonstration, one student proudly raised his hand and answered, "If we're efficient with how we spend our time, we can always get more things done." That answer made seemed to make lots of sense in this time management class.
"No" the professor responded. "The big rocks represent the important things in your life. If you don't put those in first, either they don't fit or when they go in they make a big mess."
You see, relationships are the currency of the Kingdom of God, not dollar bills, not your house, not your cars, not your job, not anything else. Any your most important relationship of all is the one with the King of kings and LORD of lords. Then it's family.
Journaling helps keep Jesus as your cornerstone at the foundation of all your other big rocks and everything else in your life. It keeps your eyes on Jesus. It keeps you humble.
Let me tell you, it's so easy to chase after seemingly good things and your own goals, while neglecting the most important relationships in your life. If you journal, stay in God's Word, and have accountability partners, God will keep you on His straight and narrow.
Prayer Power
Abba, Daddy, it's so easy to get distracted and to start doing things for You before meeting with You. Help me to make my Sacred Time and Sacred Place a top priority each morning. Help me to ruthlessly eliminate hurry from my life so I will be spiritually healthy. Guide me in my habits to keep You always as my first love. May You bless my followers likewise. Thank You. In Yeshua's name, I pray. Amen and Hallelujah!
Blessings to allow Holy Spirit to help keep your priorities in order!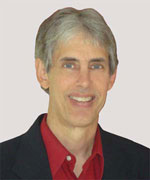 Joseph
Joseph Peck, M.D.
The Time Doctor
Empowering Dreams
Author, I Was Busy, Now I'm Not
www.empower2000.com
Connect – BE Blessed To Be A Blessing
LinkedIn: http://linkedin.com/in/thejournalguy
Facebook: http://facebook.com/thejournalguy
Twitter: http://twitter.com/thejournalguy

SHARE YOUR VICTORIES below!
It is easy, fun, and will inspire others.
There is tremendous power in a testimony. "And they overcame him (the devil) by the blood of the Lamb and by the word of their testimony." – Revelations 12:11
Caring/Sharing
Poem by Hugh Traulsen
If you dare to care, then share!
If you share, pay heed!!
God will reward every good deed!!!