Reason #2 To Journal: Allow God to be your MASTER COACH
21 October 2009
4 Comments
A second reason to journal is that it allows God to be your Master Coach. Journaling helps you reflect on what you're reading or listening to and then apply it to your life.
There is tremendous power in writing something down. The Bible teaches the power of life and death is in the tongue. I believe there is even more power in the written word.
James 1:22 says, "But be doers of the word, and not hearers only, deceiving yourselves." Many people have told me that I am able to change (improve) my behavior very quickly. That's because I reflect on what I am doing right and what I am doing wrong. Most of the time when things work out poorly, it's because of poor choices I make. During my quiet times abiding in the LORD, the Holy Spirit has no problem convicting me for ways I have messed up.
Bill Gates (Microsoft) says "If we don't act on a good idea within 24 hours, we are less than 50% likely to ever act on it. If we haven't acted on it inside of days, then we are less than 2% likely to ever act on it." Journaling helps you follow through with ideas, opportunities, and commitments much better!
All of us have blind spots. Most or all of us experience difficulties making changes in our lives on our own without a coach. We often know what we should do, but fail to do it. We find ourselves failing to following through with all our commitments because we over commit and don't say "no" often enough. However, with ACCOUNTABILITY, we all do much better. Journaling helps hold you accountable.
Tony Stoltzfus, a well-respected coach trainer, says, "First and foremost, COACHING IS A RELATIONSHIP between a coach and a client. It's a relationship designed to empower healthy people to take initiative in their own lives to grow and change. That growth and change is future-oriented. Coaching is oriented toward dreams and goals and where you want to go. It takes you from where you are to where you want to be."
God is about relationships! So is life. In fact, in the Greatest Commandment, Jesus basically said life is about relationships and the whole Bible comes down to these two commands – love God and love your neighbor as yourself.
The Fellowship of Christian Athletes (FCA) has had a greater impact on me than any other ministry in my life. The FCA Bible had a profound impact on my life. Being exposed to that Bible in the Fall of 2001 led me to start the habit of daily journaling on January 1, 2002 and taught me the PRESS method for journaling. Journaling eventually evolved to become the lead domino for my life.
In the introduction to the 2001 edition of the FCA Bible, Dal Shealy, former President and CEO of the FCA, wrote,
Dear Teammate,
You are holding in your hands the greatest book ever written! It is a book that changed my life and will change your life if you let it.
It is our playbook, containing God's Game Plan for life. Study it. Memorize it. Pour your heart into it. And most of all live it out.
It won't be easy, but the best in life never is. Let me tell you, it will all be worth it. Living by the "plays" in this book will bring so much joy and peace to your life. I promise. I pray that this book will touch your life like it touched mine. Don't let it become a dust catcher. Use it daily. The Master Coach wants to talk to you.
Your Teammate,
Dal
I never forgot Dal's message. I read it many, many times. I understood – the Master Coach wanted to talk to me. He had a Game Plan for my life and I needed to follow the plays in His book, the greatest ever written, to win the game of life – to "live it out."
And just as importantly, the Master Coach wants to you. He has a Game Plan for your life. It's a life of victory, of abundance, of great joy – but first you must SLOW DOWN to study and memorize His book. His plays work. Always!
Prayer Power
Heavenly Father, thank You for being my Master Coach. Thank You that while I make my plans, it's You who ultimately determines my steps. I pray that many of my readers will choose to journal to allow You to be their Master Coach too. May they be doers of Your Word, not just hearers. May they be men and women of both prayer and action. In Yeshua's name, I pray. Amen and Hallelujah!
Blessings to journal to allow God to be your Master Coach!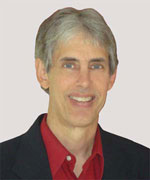 Joseph
Joseph Peck, M.D.
The Time Doctor
Empowering Dreams
Author, I Was Busy, Now I'm Not
www.empower2000.com
Connect – BE Blessed To Be A Blessing
LinkedIn: http://linkedin.com/in/thejournalguy
Facebook: http://facebook.com/thejournalguy
Twitter: http://twitter.com/thejournalguy

SHARE YOUR VICTORIES below!
It is easy, fun, and will inspire others.
There is tremendous power in a testimony. "And they overcame him (the devil) by the blood of the Lamb and by the word of their testimony." – Revelations 12:11
Caring/Sharing
Poem by Hugh Traulsen
If you dare to care, then share!
If you share, pay heed!!
God will reward every good deed!!!