Reason #12 To Journal: Keep Your Commitments
10 November 2009
No Comment
"If we don't act on a good idea within twenty-four hours we're less than 50 percent likely to ever act on it.  And if we don't act on an idea or an opportunity inside of a day, then we're less than 2 percent likely to ever act on it." – Bill Gates
"But let your 'Yes' be 'Yes,' and your 'No,' 'No.' For whatever is more than these is from the evil one. (Matthew 5:37)
 
How many times have you let a golden opportunity slip through your grasp?
How many times have you been unable to find something after a short delay?

Online journaling definitely helps you do a much better job at following through with your commitments as long as you take the time to review your journal entries regularly.
How often should you review your journal? My suggestion is once a week. on the same day each week. I personally prefer to review the past week and plan for the ucpoming week on Sunday mornings, my day of Sabbath rest. Reviewing my written daily goals from the prior week helps me notice commitments I made but failed to follow through with. This gives me a second chance by holding me accountable to some degree.
Letting your "Yes" be "Yes" and your "No," "No" is extremely important. Every time you fail to honor your word, it takes away the power behind your spoken word. You lose credibility.
Like many of you, I have trouble saying "No." As a result, I find myself over-committed. It's easy to justify this wrong behavior by saying I'm meeting the needs of those around me. But God doesn't ask or require us to meet everyone's needs.
When you're late for a meeting or appointment, even a few minutes late, that's failing to keep your word. Often it's easy to justify why that happens, but an excuse is just that – an excuse. Rarely are we late because of circumstances outside of our control.
When I journal using the "Yesterday…" method, I list both highlights and low points for each day. By reflecting on the low points, I notice character flaws in me that need prayer and work to overcome.
I have a few very simple gauges that let me know if I'm too busy. Being late is one of them. Another is not taking care of my body, the temple of the Holy Spirit. Failing to exercise at least 5 days per week is a bad sign. As I complete this book, I am being most convicted by this particular section. This is an area I must work hard at to improve at.
Completing my "UNCOMMON Journaling For Breakthroughs" book has been like birthing a baby – a long and tedious process, albeit fun because I love to write and share. The many hours I have poured into this have crowded out other activities I would normally be engaged in.
Prayer Power
Abba Father, we praise You as a forever faithful God, the God who always follows through with Your commitments. Forgive me for my frequent sin of overcommitting. Teach me and guide me to let my "yes" be "yes" and my "no" be "no." May today's message inspire the readers and listeners You bring to journal to become much better in following through with their commitments. Thank You Jesus. I love You and greatly appreciate Your patience with me. Amen and hallelujah!
Blessings to journal to become much better following through with your commitments!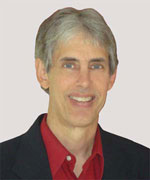 Joseph
Joseph Peck, M.D.
The Time Doctor
Empowering Dreams
Author, I Was Busy, Now I'm Not
www.empower2000.com
Connect – BE Blessed To Be A Blessing
LinkedIn: http://linkedin.com/in/thejournalguy
Facebook: http://facebook.com/thejournalguy
Twitter: http://twitter.com/thejournalguy

SHARE YOUR VICTORIES below!
It is easy, fun, and will inspire others.
There is tremendous power in a testimony. "And they overcame him (the devil) by the blood of the Lamb and by the word of their testimony." – Revelations 12:11
Caring/Sharing
Poem by Hugh Traulsen
If you dare to care, then share!
If you share, pay heed!!
God will reward every good deed!!!