Reason #11 To Journal: GET ORGANIZED
9 November 2009
No Comment
Failure to plan is a plan to fail. God is the Master Planner!
"The plan pleased me well; so I took twelve of your men, one man from each tribe." (Deuteronomy 1:23
On a scale of 1-10, how would you rate the order in your life?
On a scale of 1-10, how would you rate your planning?


Journaling helps you get organized. So many people have asked me, "Randy, can you help me get organized?" So what I decided to do is write my e-book "UNCOMMON Journaling For Breakthroughs" and prepare online courses combined with accountability (real life coaching) to train others to journal, who in turn can train more people, in essence creating disciples who disciple others.
Journaling helps reduce the noise in your life which helps you plan better and become more organized. Many people reject the notion of planning and setting goals. It's been said, "We want to live like there's no tomorrow, but we want to plan like we'll live forever."
I personally use The Journal software to set and follow through with daily, weekly, monthly, and yearly goals. While I don't profess to have my whole act together, this definitely help me stay on track. God doesn't want us to be like a pinball bouncing randomly all over. I believe God wants to send and steer us like cruise missiles.
In his book "The Total Money Makeover," Dave Ramsey writes, "You can get anywhere if you simply go one step at a time… The way you eat an elephant is one bite at a time. Find something to do and do that with vigor until it is complete; then and only then do you move to the next step. If you try to do everything at once, you will fail.
The power of FOCUS is what causes our baby steps to work. When you try to do everything at once, progress can be very slow… Because you attack several areas at once, you don't finish anything you start for a long time. That makes you feel that you aren't accomplishing anything, which is very dangerous… The power of focus is that it works. Things happen… The power of priority causes the baby bteps to work.
Brian Tracy, a motivational speaker, says "What does it take to succeed on a big scale? A tremendous God-given talent? Inherited wealth? A decade of postgraduate education? Connections? Fortunately, for most of us, what it takes it something very simple and accessible: clear, written goals." According to Brian Tracy, a study of Harvard graduates found that after two years, the 3 percent who had written goals achieved more financially than the other 97 percent combined!"
Prayer Power
Heavenly Father, we praise You as the God of order. Thank You for the order in my life that comes as a result of journaling. May those who read and listen to this message learn how to journal to bring more order to their lives. Thank You Jesus. Amen and hallelujah!
Blessings to BE Organized!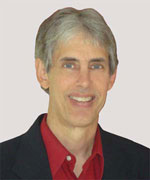 Joseph
Joseph Peck, M.D.
The Time Doctor
Empowering Dreams
Author, I Was Busy, Now I'm Not
www.empower2000.com
Connect – BE Blessed To Be A Blessing
LinkedIn: http://linkedin.com/in/thejournalguy
Facebook: http://facebook.com/thejournalguy
Twitter: http://twitter.com/thejournalguy

SHARE YOUR VICTORIES below!
It is easy, fun, and will inspire others.
There is tremendous power in a testimony. "And they overcame him (the devil) by the blood of the Lamb and by the word of their testimony." – Revelations 12:11
Caring/Sharing
Poem by Hugh Traulsen
If you dare to care, then share!
If you share, pay heed!!
God will reward every good deed!!!