Reason #10 To Journal: Live An UNCOMMON Life (Dream BIG)
6 November 2009
2 Comments
"Randy is the greatest dreamer I have ever known!" – Virginia Morton
'And it shall come to pass in the last days, says God, That I will pour out of My Spirit on all flesh; Your sons and your daughters shall prophesy, Your young men shall see visions, Your old men shall dream dreams' (Acts 2:17)
 
On a scale of 1-10, how would you rate your ability to dream and thing BIG?
What would those closest to you say? 
Journaling leads to an uncommon life.  Several people have told me I'm the biggest dreamer they've even known in their life and that's not a daydreamer. For me, every day is full of adventure and wonder.
Why is that? Well, I attribute much of this to my habit of journaling. That's the boiler room where my faith gets heated up. That's where I see how the pieces of God's puzzle fit together. That's where I discover who to contact and who not to. That's where uncommon ideas are birthed.
So many exciting things happen to me on a daily and weekly basis that I often tell people I feel like I have the lead role in an Indiana Jones movie. When I told one of my web workers in June 2008 "It's a good thing you're catching me on an off-day," he responded by saying"You don't ever have an off-day."
Now let me reassure you, I have plenty of days that don't go the way I would have scripted them. However, as I've seen God do one miracle after another, I've come to believe that all things really are possible with God.
By writing down my God stories as they're happening, I see how things are related. And as I share these stories, that speaks life into other people's lives, which in turn leads to more and growing stories. By being transparent, God's rivers of water flow through me into other people's lives. And the same can and will happen to you if you let it.
Because I'm in alignment with my assignment, I wake up with passion every day. I also sleep well knowing God's in charge of the universe, not me. Once again, the same can and will happen to you if you let it. God delights in using ordinary people to accomplish His extraordinary purposes.
Prayer Power
Heavenly Father, thank You for the UNCOMMON life you have blessed me with and how journaling has helped draw that out. Bless those who read this message to write down their God stories as they happen and then share those with others to allow Your rivers of living water to flow into many, many lives. Thank You Yeshua! Amen and hallelujah!
Blessings to live an UNCOMMON Life and Dream BIG!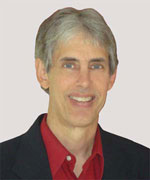 Joseph
Joseph Peck, M.D.
The Time Doctor
Empowering Dreams
Author, I Was Busy, Now I'm Not
www.empower2000.com
Connect – BE Blessed To Be A Blessing
LinkedIn: http://linkedin.com/in/thejournalguy
Facebook: http://facebook.com/thejournalguy
Twitter: http://twitter.com/thejournalguy

SHARE YOUR VICTORIES below!
It is easy, fun, and will inspire others.
There is tremendous power in a testimony. "And they overcame him (the devil) by the blood of the Lamb and by the word of their testimony." – Revelations 12:11
Caring/Sharing
Poem by Hugh Traulsen
If you dare to care, then share!
If you share, pay heed!!
God will reward every good deed!!!