Reason #1 To Journal: SLOW DOWN To MEDITATE On The Word Of God
20 October 2009
4 Comments
To be spiritually healthy, you must ruthless eliminate hurry from your life!
BE STILL and KNOW that I AM God; I will be exalted among the nations, I will be exalted in the earth! (Psalm 46:10)
What does a hurry-free life look like to you?
One of the best reasons to journal is that it helps you to SLOW DOWN, to meditate on the Word of God and to hear God's quiet, still voice.
God promises He will be exalted among the nations if we will just be still and know that He is God. God will be exalted in your home, neighborhood, church, business, and ministry when you are still and know I AM. He is sufficient. You see, it's the presence of God that changes you and your circumstances. Everywhere God is miracles happen.
We live in a hurry-sick culture! For months, my background image on my computer desktop reminded me each morning that the secret of my future was hidden in my daily routine. Next to that I had Psalm 1 verses 1 through 3.
Blessed is the man who walks not in the counsel of the ungodly, Nor stands in the path of sinners, Nor sits in the seat of the scornful; But his delight is in the law of the LORD, And in His law he meditates day and night. He shall be like a tree Planted by the rivers of water, That brings forth its fruit in its season, Whose leaf also shall not wither; And whatever he does shall prosper. (Psalm 1:1-3)
Basically, God says blessed is the man who delights in the law of the LORD and meditates on it day and night. But what does it mean to meditate? It means much more than just reading the Bible.
An online dictionary at www.freedictionary.com defines "meditate" this way:
1) To reflect on; contemplate
2) To think or reflect, especially in a calm and deliberate manner.
Journaling is the number one tool I have discovered to rest (slow down) and reflect. The number one life lesson I've learned over the past seven is this, "To be spiritually healthy, you must ruthlessly eliminate hurry from your life."
God says, "Be still, and know that I am God" (Psalm 46:10). Pastor Rick Warren says, "Love and hurry are incompatible!" Slowing down helps bring God's peace that surpasses all understanding.
Prayer Power
Heavenly Father, thank You for the many ways you work in my life to get me to SLOW DOWN to meditate on the Word of God. Thank You for this wonderful habit of journaling that allows me to notice your footprints and fingerprints around me every day. I pray that you will work in the lives of my readers to SLOW DOWN to better understand who You are and how they fit into Your master plan. In Jesus' name, I pray. Amen.
Blessings to SLOW DOWN to meditate on the Word of God!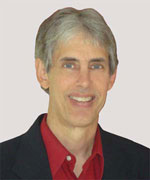 Joseph
Joseph Peck, M.D.
The Time Doctor
Empowering Dreams
Author, I Was Busy, Now I'm Not
www.empower2000.com
Connect – BE Blessed To Be A Blessing
LinkedIn: http://linkedin.com/in/thejournalguy
Facebook: http://facebook.com/thejournalguy
Twitter: http://twitter.com/thejournalguy

SHARE YOUR VICTORIES below!
It is easy, fun, and will inspire others.
There is tremendous power in a testimony. "And they overcame him (the devil) by the blood of the Lamb and by the word of their testimony." – Revelations 12:11
Caring/Sharing
Poem by Hugh Traulsen
If you dare to care, then share!
If you share, pay heed!!
God will reward every good deed!!!