LORD, How Often Should I Pray?
2 September 2009
2 Comments

"Prayer opens the way for the Word of God to run without hindrance. It creates the atmosphere that is favorable for the Word to accomplish its purpose." – E.M. Bounds
"Let everything that has breath praise the LORD. Praise the LORD!" – Psalm 150-6
LORD, How Often Should I Pray?
Isn't that a great question? When you ask the LORD the question and write down your answer, where do you think the answer will come ? From your own thoughts or from the LORD?
This morning, the LORD told me to write a YDB devotional titled "How Often Should I Pray?" That was what Jeremiah Lamphier wrote on the handbills he passed around announcing the weekly prayer meetings at the North Dutch Reformed Church on Fulton Street in New York City on September 23, 1857. His obedience led to what may have been the greatest prayer revival in the history of America.
The LORD wants to remind people about our weekly community prayer gathering today at Noon at Reformation Lutheran Church (415 S Main Suite # 101, Culpeper, VA 22701).
What has happened spiritually in the past week in our community and my network has been enormous.
Seven days ago, on Wed Aug 26, I attended the monthly prayer gathering at the Culpeper Train Depot. Pastor GW Dameron, the one who initiated this, calls it "Christ In Culpeper." During that meeting the presence of God was so strong. Several people commented about that afterwards.
While listening to other people's prayers during that prayer time, I saw the image of a large waterwheel dipping down into the water (God's living water) and bringing water up to people waiting in the window above. I was also prompted strongly in my spirit to restart a weekly prayer gathering in Culpeper. And when I got home, I found a letter (article) in the mail from Burt Swardstrom titled "Prayer Revival In America."
That led me to call Pastor Brad Hales to ask for permission to hold the prayer gatherings at Reformation Lutheran Church in downtown Culpeper where he pastors. Brad was excited told me his church was open for prayer every day of the week.
So the next morning, I wrote a YDB devotional titled "Prayer Revival In America" and got great feedback from that.
After writing that devotional, Elizabeth Powell called me out-of-the-blue to follow up with someone I met at the Global Day of Prayer in early June. When I invited her to come to noon community prayer gathering on Sep 2, she told me she would. I learned that Elizabeth will already be at Reformation Lutheran Church for a weekly bible study from 11-noon on Wednesdays.
Elizabeth and her now deceased husband Bill played a key role in the Powell Wellness Center becoming a reality in Culpeper. Elizabeth is also the one who hosted the Experienced God life group that I began attending in January. That group was responsible for the birth of the Experience God Through Journaling webinars I hosted. And so much eternal fruit has come from those.
On Friday Aug 28, Julia and I went to Massanutten to have dinner with my parents and stay overnight. We watched their slide show with about 400 photos from their recent 3 week trip to 7 countries in Europe.
Then on Saturday and Sunday (August 30 and 31), Julia and I went with good friends to Culpeper County High School to see the Power Team perform. They were awesome. We witnessed about 150 decisions for Christ – young, old, all races and ethnic groups. I learned the Power Team has the most popular school assembly in the entire United States. Wow!
On Monday August 31, Patrick and Becky Badstibner drove to Culpeper to meet with me. I took them to dinner at Ruby Tuesday. I just got introduced to Pat for the first time on August 21 by Bob Sims when he was giving me a lesson on Tweetdeck. Bob met Pat through Twitter and built a strong relationship. Pat began worldprayr on Twitter in April 2009 and that has quickly grown to become the largest prayer network on Twitter, the most powerful networking platform. After meeting with me, Pat asked for me to be on his council of elder for worldprayr.
Yesterday, I drove to Richmond to host two live seminars to inspire people to establish a powerful online presence to share their stories, products, and services with the world. Only 13 people had signed up online before I left home, but about 25-28 people attended the events. What happened and the responses I got were so encouraging.
Prayer Power
Lord Jesus, thank You for Your grace, Your amazing grace. I am so humbled by what You did yesterday, with the encouragement Your provided, badly needed encouragement. Thank You for going before me, watching my backside, cleaning up my messes, protecting me, and bringing me home safely last night. Thank You for this song "Christ Before Me" that Jerry sent me. May you richly bless today's prayer gathering. May this ignite a fire of prayer revival. Thank You Jesus. Amen and hallelujah!
Blessings to receive a clear answer from the LORD with how often you should pray!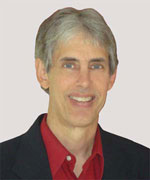 Joseph
Joseph Peck, M.D.
The Time Doctor
Empowering Dreams
Author, I Was Busy, Now I'm Not
www.empower2000.com
Connect – BE Blessed To Be A Blessing
LinkedIn: http://linkedin.com/in/thejournalguy
Facebook: http://facebook.com/thejournalguy
Twitter: http://twitter.com/thejournalguy

SHARE YOUR VICTORIES below!
It is easy, fun, and will inspire others.
There is tremendous power in a testimony. "And they overcame him (the devil) by the blood of the Lamb and by the word of their testimony." – Revelations 12:11
Caring/Sharing
Poem by Hugh Traulsen
If you dare to care, then share!
If you share, pay heed!!
God will reward every good deed!!!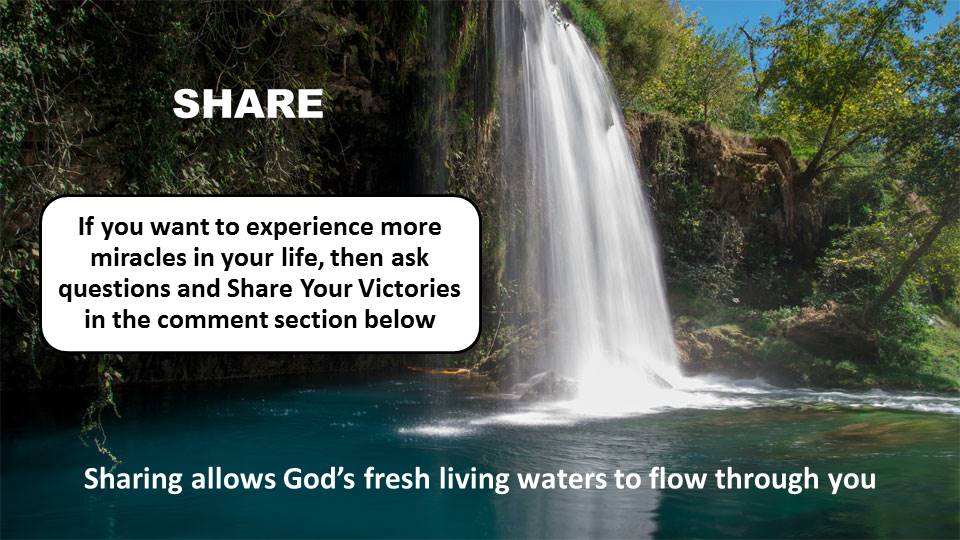 P.S. If you have comments to share, please post them publicly on my blog rather than sending me emails. Thank you.