JIREH Marketing
1 January 2009
No Comment
Wisdom, Understanding, and Revelation
For Every Area Of Your Life
Discover How To LEVERAGE Your Time, Talent, Treaures, Ideas, Opportunities, Work, and Relationships
To Fulfill Your God-Given Assignment
"My sheep hear My voice, and I know them, and they follow Me." (John 10:27)
What Will Your Life Look Like When You Learn How To
JOURNAL To Hear God's Voice Every Day?
Please Turn on Javascript
Spiritual Journaling will transform your life!
Welcome! It's no accident that YOU are here. Everything happens for a reason! Everything! There is no such thing as a coincidence. God has connected you to me to BLESS YOU – I mean to really bless you to help you break through in many areas of your life through journaling. The gates of heaven are open. The questions is, "Will you choose to receive?"
Journaling is the key
to unlock YOUR dreams!
Journaling is the key to unlock your DESTINY!
What is JIREH Marketing?
UNCOMMON Relationship Marketing by and for Jehovah JIREH! When we use the word UNCOMMON, we mean inspired by the Holy Spirit for a God-size result.

COMBINING Journaling (to hear God's voice) + Coaching (for support, encouragement, and accountability) + Web 2.0 (Relationship Marketing) for EXPLOSIVE Kingdom impact

An UNCOMMON IDEA inspired by the Holy Spirit
A MOVEMENT BY GOD
A SUPERNATURAL NETWORKING of Christ-centered leaders globally
GOD'S VEHICLE to provide necessary resources for God's children
The PARENT COMPANY of Dr. Jerry and Sharon Graham
The JIREH Marketing logo with the two loaves, five fish, and the cross reminds us of the Biblical story of Jesus feeding the five thousand men, plus the women and children. It is prophetic for how God is going to miraculously multiply the gifts of His children through UNCOMMON Relationship Marketing.
JIREH Marketing: UNCOMMON Relationship Marketing
Is LIFE Passing YOU By Too Fast?
Do YOU Desire To Work Smarter, Not Harder?
Finally! There Is A Solution…
JIREH Marketing Members!!!
CLICK HERE to learn more and spend your best dollar EVER!
Blessings to CHOOSE to step into a LIFE of abundance!
Dr. Randy Peck
"Blessed to be a blessing"
The Connector – connecting people, ideas, and resources in Christ through the POWER of the Holy Spirit
Journaling is the key to unlock your dreams!
Journaling is the key to unlock your DESTINY!
"Most assuredly, I say to you, he who believes in Me, the works that I do he will do also;
and greater works than these he will do, because I go to My Father." (John 14:12)
Your Break Through Is Just One Click Away!
Receive free PDF download
Intro to "UNCOMMON Journaling For Breakthroughs"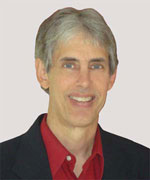 Joseph
Joseph Peck, M.D.
The Time Doctor
Empowering Dreams
Author, I Was Busy, Now I'm Not
www.empower2000.com
Connect – BE Blessed To Be A Blessing
LinkedIn: http://linkedin.com/in/thejournalguy
Facebook: http://facebook.com/thejournalguy
Twitter: http://twitter.com/thejournalguy

SHARE YOUR VICTORIES below!
It is easy, fun, and will inspire others.
There is tremendous power in a testimony. "And they overcame him (the devil) by the blood of the Lamb and by the word of their testimony." – Revelations 12:11
Caring/Sharing
Poem by Hugh Traulsen
If you dare to care, then share!
If you share, pay heed!!
God will reward every good deed!!!