How Much Time Should You Spend Journaling?
26 November 2009
6 Comments
If you haven't been journaling at all or you journal very little (e.g. once per week or less), my recommendation is to start journaling 15 minutes per day.
Building your HABIT of journaling can be compared to training to run your first marathon. If you haven't been running at all, it's usually a poor idea to go out and run 15 miles on your very first day. There are exceptions of course such as Ryan Hall, the top qualifier for the U.S. Olympic marathon team for the 2008 Beijing Olympics. One day when Ryan was old 15 years old, he told his father he wanted to run a full lap (15 miles) around Big Bear Lake.

Live surveys of my audiences during introductory journaling webinars have revealed that about half of the people who attend these journal regularly. Of those who journal regularly, about half of them journal for 15-30 minutes per day and half of them for 30-60 minutes per day on average. No one I surveyed journaled for more than 60 minutes per day. I journal lots more than that, but that's because God has prepared and equipped me to teach others.
Just as someone who sets a goal of running a marathon must start off gradually with his training, so you must start off gradually with this new habit of journaling. Usually, when you add something new to your daily schedule, something else must come out. So decide beforehand what you are going to give up as you add the new habit of journaling.
I love what Rick Warren says, "The best way to begin is to begin!" So, my recommendation to you is to choose one method that seems most appealing to you and start with that. As the Nike slogan says, "Just do it!"
I highly recommend you get started journaling ASAP. If you'd like my help, then order my book "UNCOMMON Journaling For Breakthroughs" and hop right way to the "Getting Started is as easy as 1-2-3" section under Appendix B: Your Story.
Related Articles
How Much Time Should You Spend Journaling?
Prayer Power
Heavenly Father, we praise You as the greatest journaler ever. Thank You for leaving us the Bible as Your love letter to us. Thank You for Your disciples who wrote down what you told them to leave us a legacy. May You touch the hearts of those who read or listen to this message to inspire them to develop a daily consistent habit of journaling that helps them grow closer to You. Thank You Jesus! Amen and hallelujah!
Blessings to journal daily for long enough to encounter God in a deep way!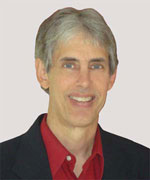 Joseph
Joseph Peck, M.D.
The Time Doctor
Empowering Dreams
Author, I Was Busy, Now I'm Not
www.empower2000.com
Connect – BE Blessed To Be A Blessing
LinkedIn: http://linkedin.com/in/thejournalguy
Facebook: http://facebook.com/thejournalguy
Twitter: http://twitter.com/thejournalguy

SHARE YOUR VICTORIES below!
It is easy, fun, and will inspire others.
There is tremendous power in a testimony. "And they overcame him (the devil) by the blood of the Lamb and by the word of their testimony." – Revelations 12:11
Caring/Sharing
Poem by Hugh Traulsen
If you dare to care, then share!
If you share, pay heed!!
God will reward every good deed!!!