How Do You Journal?
13 November 2009
No Comment
"Where you end up in life is not determined by where you start. It's what you choose to do with the seconds you have–it's what you choose to do with your potential that shapes your destiny" Patrick M. Powers
"And because of all this, we make a sure covenant, and write it;
our leaders, our Levites, and our priests seal it." (Nehemiah 9:38)
Which journaling method is best for me?
What should I include and not include in my journal?
Let me say right off the bat that journaling will be unique to each and every person that does it. There is no such thing as one size fits all. In fact, if you journal regularly, you're journaling method and style will likely evolve over time. Mine has.
If you have never journaled before, I recommend you start with a SIMPLE method. Routines are good, so having a set time of your day to journal makes you more likely to do it.
For journaling to really impact your life, it must become an enjoyable HABIT. Since it typically takes 21-35 days (3-5 weeks) to firmly establish a new habit, I recommend you commit in writing (see Journaling Commitment) to spend at least 15 minutes every day writing in your journal. Remember, "Successful people do daily what unsuccessful people do occasionally." And, "The secret of your future is hidden in your daily routine!"
If you have not been journaling on a consistent basis, be careful about how aggressively you plunge into this habit of journaling. Set reasonable goals and write them down (see Journaling Commitment). And remember, a goal is not a goal unless it is S.M.A.R.T. = Specific, Measurable, Attainable, Reasonable, Time-Sensitive.
Related Articles
Blessings to CHOOSE to step into a LIFE of abundance!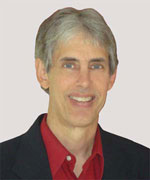 Joseph
Joseph Peck, M.D.
The Time Doctor
Empowering Dreams
Author, I Was Busy, Now I'm Not
www.empower2000.com
Connect – BE Blessed To Be A Blessing
LinkedIn: http://linkedin.com/in/thejournalguy
Facebook: http://facebook.com/thejournalguy
Twitter: http://twitter.com/thejournalguy

SHARE YOUR VICTORIES below!
It is easy, fun, and will inspire others.
There is tremendous power in a testimony. "And they overcame him (the devil) by the blood of the Lamb and by the word of their testimony." – Revelations 12:11
Caring/Sharing
Poem by Hugh Traulsen
If you dare to care, then share!
If you share, pay heed!!
God will reward every good deed!!!