FRUIT of Journaling
I have experienced and continue to experience so much fruit from journaling that I could easily write a new book every month sharing God stories related to that. But let me share just a few concrete examples here.
Covenant Relationships – Authenticity
Vibrant prayer life / Radical Faith
Clarity
Fruit of the Spirit
Financial blessings
Your Daily Blessing
Alignment with my assignment
#1) COVENANT RELATIONSHIP – AUTHENTICITY
THRIVING not surviving
Journaling has helped me be more real with God. And that leads to being more real with people. Authenticity is where real life happens. Authenticity leads to deeper relationships. And according to Jesus in the Greatest Commandment, life is about RELATIONSHIPS.
The Greatest Commandment = Life is about relationships!
The theme verse for my life is the Greatest Commandment shared by Jesus in three different Gospels. Jesus said that the whole Bible can be summarized in the Greatest Commandment – LOVE God with all your being and LOVE your neighbor as yourself. Life is all about love. Love should be your top priority, primary objective, and greatest ambition. Busyness is a great enemy of relationships. The best was to spell love is "T-I-M-E."
Mt 22:36-40 "Teacher, which is the great commandment in the law?" Jesus said to him," 'You shall love the LORD your God with all your heart, with all your soul, and with all your mind.' This is the first and great commandment. And the second is like it: 'You shall love your neighbor as yourself.' On these two commandments hang all the Law and the Prophets."
Hear, O Israel: The LORD our God, the LORD is one. Love the LORD your God with all your heart and with all your soul and with all your strength. These commandments that I give you today are to be upon your hearts. Impress them upon your children. Talk about them when you sit at home and when you walk along the road, when you lie down and when you get up. (Deuteronomy 6:4-7)
Are you experiencing the love of God daily?
Are you manifesting that love in the lives of others?
If not, will you allow TEAM DESTINY to coach you?
C.S. Lewis wrote, "The prayer preceding all prayers is this, 'May it be the real I who speaks. May it be the real Thou that I speak to.'" It's so important to be authentic, to be real, to take off our masks in relationships.
One of the greatest blessings we can ever experience in our lives is the gift of COVENANT relationships.
God is a covenant God, and He created marriage as a covenant. So before we can understand what marriage is, we need to learn what covenant is. Without the binding commitment of a covenant, a marriage is only a promise on paper, which moths and rust can destroy. (Matthew 6:19-20)
What is a covenant relationship?
It is a Lawful Fellowship
It is a Stable Fellowship
It Is a Faith-Inspiring Fellowship
It Is an Exclusive Fellowship
In a covenant, the root concept is commitment. Commitment unto death. If you and I are in covenant, and you have a need, and I am able to fulfill it, there wouldn't even be any thought about "Should I?" I would desire to meet the need even at the expense of not meeting my own needs.
Learn more about covenant relationships
Blessings of Relationships I've experienced
WIFE: As I have grown closer to God, I have fallen in love with my wife more than when I first met her. I am committed to my wife for life. Just as Jesus promises to never leave nor forsake me, I will never leave nor forsake her. That commitment has sustained us through tough times.
CHILDREN: As I have grown closer to God, I have developed more patience with my children, loving them for who they are and where they are at in their life journey, not for what they do. I regularly pray for and speak blessings into their lives. And guess what – they are making better and better choices as time goes on. That's the favor of God.
PARENTS: As I have grown closer to God, I have developed a deep sense of appreciation for my parents and my wife's parents for all they sowed into my life. For me, to honor them now is a privilege, not a duty. I adopt their needs and concerns as my own and pray regularly for those and do what I can to help out. I have great joy seeing those prayers answered.
FRIENDS: As I have grown closer to God, He has blessed me with close relationships with many godly people. I am committed to my close friends. We meet regularly, often virtually and in small groups. Prayer is a regular part of our communication and blessing of one another. As I pray for them and God reveals how I can possibly help them, I connect them to people, ideas, and resources to fulfill their God-given destinies.
WORK: I view my clients as covenant partners, not as money trees. I pursue Kingdom transactions rather than business transactions.
Blessings to prioritize your relationship with God and then people!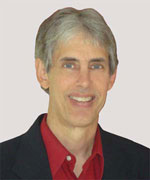 Joseph
Joseph Peck, M.D.
The Time Doctor
Empowering Dreams
Author, I Was Busy, Now I'm Not
www.empower2000.com
Connect – BE Blessed To Be A Blessing
LinkedIn: http://linkedin.com/in/thejournalguy
Facebook: http://facebook.com/thejournalguy
Twitter: http://twitter.com/thejournalguy

SHARE YOUR VICTORIES below!
It is easy, fun, and will inspire others.
There is tremendous power in a testimony. "And they overcame him (the devil) by the blood of the Lamb and by the word of their testimony." – Revelations 12:11
Caring/Sharing
Poem by Hugh Traulsen
If you dare to care, then share!
If you share, pay heed!!
God will reward every good deed!!!