Daily Golden Footprints, A Season of Increase
2 October 2011
2 Comments
A Season of Increase

From: Bruce Cook
Date: Sun, Oct 2, 2011 at 9:08 PM
Subject: FW: Daily Golden Footprints, A Season of Increase
To: Joseph Peck, M.D.
Joseph
This is a good word. Grab hold of it.
Bruce
————————————————————
From: Frances Lloyd [mailto:footprints@dailygoldenfootprints.com]
Sent: Friday, September 30, 2011 12:11 PM
To: Dr Bruce Cook
Subject: Daily Golden Footprints, A Season of Increase
Daily Golden Footprints
Evangelist Grady and Frances Lloyd
A Season of Increase

We are not at the end of the year for the Jewish. We have just come into the New Year. The Lord is speaking to me prophetically about this miraculous season we are entering even today. We are not limited to our American Calendar. We are now into our Season of Increase.
A Season of Increased Opportunity
There is a total difference between the world's prosperity message and the Gospel's prosperity message. The message of the world is greed—"Get all you can get!" But the teachings in the Gospel are knowing the will of God and using His abundant overflow to take the Gospel of Jesus Christ to the world. It is about what you can give.
Overtaking Blessings
In Deut 28, you will find in the first part of the chapter a list of all the blessings that are promised to us when we diligently pay attention to His Words. Make you self a list of what is promised to you. Use your dictionary and get some good 2011 Words to describe what it means for you today. Then go over and over them until they get into your heart and become a reality in your life.
(Deu 28:2) And all these blessings shall come on thee, and overtake thee, if thou shalt hearken unto the voice of the LORD thy God.
1. Set thee on high above all nations…. Favor above and all over this world.
2. Blessed wherever you are…Country, Town or Metroplexes.
3. Your children will be blessed as well as any animals you own. Etc.
There are 2,250 scriptures in the Bible that deal with money. The Bible focuses a lot of time on how to be a good steward of your money. How you handle your finances determines how you handle your life. "Where your treasure is," Matthew 6:21 teaches, "there will your heart be also."
The difference between a nonbeliever and the believer is greed instead of giving. And that difference this year will become even more marked as God pours out pronounced opportunities on His children.
Remember: God doesn't always pour out a financial harvest first. Many times He showers us with ideas and breakthroughs that turn into financial harvest. Oral Roberts calls these "concepts, insights, and ideas." I have also heard them called witty ideas as it says in (Pro 8:12) I wisdom dwell with prudence, and find out knowledge of witty inventions.
Your entire life can change literally overnight as God pours out His wisdom on you. (Jas 1:5) If any of you lack wisdom, let him ask of God, that giveth to all men liberally, and upbraideth not; and it shall be given him. Those who tap into this outpouring of increased opportunities will have their lives completely changed in new lives during the coming months, and I want you to be one of those people!
Multiplication of Wisdom and Understanding
(Proverbs 4:7). Wisdom is the principal thing; therefore get wisdom: and with all thy getting get understanding. God's wisdom is different from the world's knowledge. You can get all the degrees and knowledge from the greatest universities and still not understand what God desires to do in you and through you. (Proverbs 23:23) tells us something remarkable: "Buy the truth, and sell it not; also wisdom, and instruction, and understanding." It's His revelation knowledge that we crave.
How do you buy wisdom and understanding? You get it through the knowledge that God wants to pour into your life.
The difference between your today and your tomorrow is the information you possess. And that information comes to us from God through an act of faith. Every one of these prophetic promises requires an act of faith. You see, the only way to please God is through acts of faith. God is not moved by your needs, but He is moved by your faith. So when you act in faith, that action moves the hand of God. This applies to receiving wisdom, knowledge, and information from God, then acting on it to see great multiplication in your life.
More Dreams, Visions, and Miracles
The Bible tells us in (Acts 2:16-17) "But this is that which was spoken by the prophet Joel; And it shall come to pass in the last days, saith God, I will pour out of my Spirit upon all flesh: and your sons and your daughters shall prophesy, and your young men shall see visions, and your old men shall dream dreams."
In the last days, God will pour His Spirit on all flesh and that will lead to increased dreams, visions, and miracles.
We are seeing this happening all around the world. What better vision than the Great Commission: "Go ye therefore, and teach all nations, baptizing them in the name of the Father, and of the Son, and of the Holy Ghost" (Matthew 28:19).
People are responding like never before as we share the life-changing and miracle-working Gospel through every means possible. And God has so much more for us to do as we join together in faith!
(Mat 18:19) Again I say unto you, That if two of you shall agree on earth as touching any thing that they shall ask, it shall be done for them of my Father which is in heaven.
As God's people plant their seeds this year, it will be a season of multiple harvests! What you sowed last year, you are going to see come to a harvest this year. God is going to reschedule a new season for your seed. He's going to bring new life into that dormant seed that you planted before!" Our grass has been dormant throughout this draught. It did not die. There is still like there!
This will be a season when you will have greater supernatural guidance than never before.
The Holy Spirit is the one who desires to take you by the hand and lead you where you need to go. He is the one who brings all things to your remembrance. He is the one who empowers you. He is the one who gives you authority. And it is time that the Holy Spirit is the strongest and loudest and clearest voice in your life!
His promise today is clear. It is found in (Isaiah 45:3) And I will give thee the treasures of darkness, and hidden riches of secret places, that thou mayest know that I, the Lord, which call thee by thy name, am the God of Israel. The Lord wants to lead you to riches in secret places. He knows where the opportunities are. He knows where the ideas and concepts are. If you will learn to listen to Him, especially as you then learn to respond through your faith, He will show you what you should do, the roads you should take, and the doors you should walk through. He is ready to intensify His leading!
Greater Ability to Discern the Intent and Motives of People
Wrong people never seem to leave your life voluntarily. They will stay in your life as long as you permit them to. He wants to make some changes there in some of your lives. God wants to bless you and bring people into your life who can promote you and catapult you into a new season. Likewise, the devil wants to destroy you by bringing people into your life who will drag you down and encourage you to make wrong choices. If there are wrong people in your life, people who have not been authorized to be there by God, they will keep you from entering your season of blessing.
It is so important to listen to God's direction about the right and wrong people in your life, and during this season. There will be a greater ability to discern the intent and motives of people around you.
God Will Fight Your Battles
Many have been through terrible struggles in past years. Perhaps you are still involved in major struggles right now—relationships, finances, roadblocks, job loss, illness. God is ready to turn things around for you as you follow Him in faith this season.
You will soon be vindicated from all that has been said against you. He is going to give you the plan, the strategy. He's going to fight for you and scatter your enemies. He will renew broken relationships that were supposed to be there. This is going to be the season when God is going to fight your battles for you!
A Year of Increased Favor with Influential People
Promotion is getting ready to happen throughout the body of Christ. You are about to experience a supernatural increase favor. And this is going to be the season when influential people are going to enter your life. Get ready, for promotion is knocking on your door. You are going to be promoted. When others are missing opportunities, you will have greater opportunities because you are a child of God who is willing to act in faith. You are in covenant with the King of kings and the Lord of lords! God is going to authorize you to have divine promotion.
In Him,
Prophetess Frances Lloyd
footprints@dailygoldenfootprints.com
"Do not depend on your ability to hear God's voice, rather on His ability to get through to you." (A Prophetic Word from the Lord to Prophetess Frances Lloyd, late 70's)
Several of our dear family members who normally give into Daily Golden Footprints, have not been able to give to this ministry for a while. They are dear and faithful givers. I really don't expect they would be holding back their gifts if there was not a battle going on in their house. Please pray first of all for the breakthrough of these in particular and in all to whom the Lord has led to send offerings to Daily Golden Footprints. We do need finances in our ministry, but we know that God is our source and supply. If you would like to be part of the solution, please give as it says below…
To Send Offerings use www.PayPal.com or write 211 Northgate, Waxahachie, Tx 75165. Each of our email addresses will receive PayPal payments for us. However footprints@dailygoldenfootprints.com is the official one.
My husband and I are glad to pray for you and/or give a Word as God gives it to us. You can send your prayer request by email @ footprints@dailygoldenfootprints.com or call us. 469-774-6703 His Cell 214-718-7654, Her Cell We try to personally answer as many of your calls and emails as possible each day. We both pray daily over every prayer requests.
You may write to footprints@dailygoldenfootprints.com to subscribe. Feel free to forward them to a friend that might enjoy them. You have permission to reprint and/or share them for non-profit purposes only.
Conference Call Church now meeting Tuesday & Thursdays, 8 PM, CST 209-647-1075, Access Code 552121. Get your Bible and your notepad out and join us.
I feel the glory coming down! We will have our annual A Gathering of the Prophets 2011 in Dallas coming up on the 11th-14th of October. Speakers: Prophetess Frances Lloyd (Author of Daily Golden Footprints) and Evangelist Grady Lloyd, @ Fountain of the Living Word 2543 E. Ledbetter Dr, Dallas, Tx. Pastors: Apostle Jerry and Pastor Tami Skelton. We pray that all the prophets and prophetesses that came last year will come again this year along with many more. If you need a word from God, this is definitely the place to be. We have had inquiries from all over the country and many are making plans now… We will have one from Canada that has made plans already… Possibly Sister Joy from Colorado will be here again. I am expecting Prophetess Brenda again as well as many other ministers and prophets around the Dallas area in attendance. (Amos 3:7) Surely the Lord GOD will do nothing, but he revealeth his secret unto his servants the prophets. (1Co 14:25) And thus are the secrets of his heart made manifest; and so falling down on his face he will worship God, and report that God is in you of a truth. RSVP (helpful but not required) If you need a hotel, let us know. We can recommend some local ones.
Join the conversation! Share your comments below about A Season of Increase.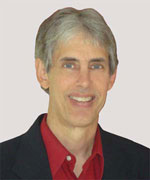 Joseph
Joseph Peck, M.D.
The Time Doctor
Empowering Dreams
Author, I Was Busy, Now I'm Not
www.empower2000.com
Connect – BE Blessed To Be A Blessing
LinkedIn: http://linkedin.com/in/thejournalguy
Facebook: http://facebook.com/thejournalguy
Twitter: http://twitter.com/thejournalguy

SHARE YOUR VICTORIES below!
It is easy, fun, and will inspire others.
There is tremendous power in a testimony. "And they overcame him (the devil) by the blood of the Lamb and by the word of their testimony." – Revelations 12:11
Caring/Sharing
Poem by Hugh Traulsen
If you dare to care, then share!
If you share, pay heed!!
God will reward every good deed!!!